Check-In & Packet Pick Up
When the day of the tour arrives. Here is what you will need to do!
If you would like to know about what you do if you come Friday… Click Here.
Saturday Morning Check-in & Registration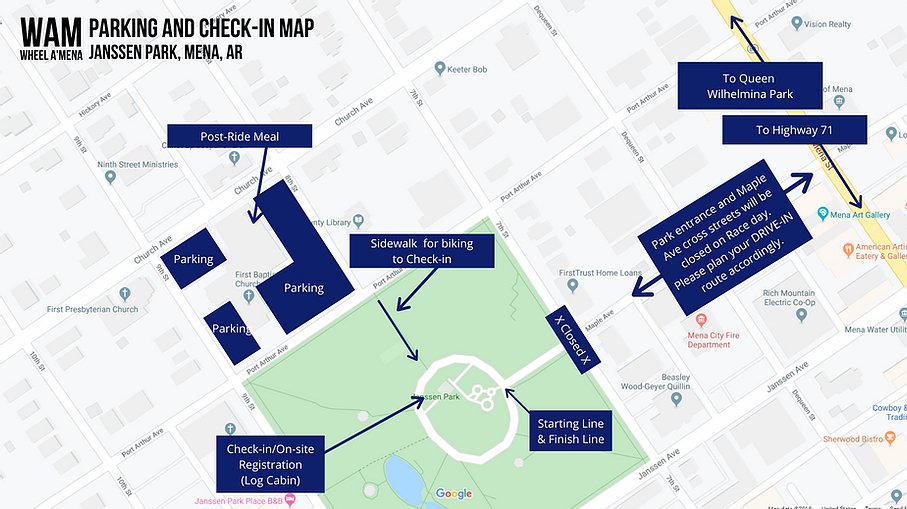 Saturday Morning Check-in/Packet Pick-up/On-Site Registration
Location: Historic Log Cabin, Janssen Park, Mena, AR
Time: 6:30 AM to 7:30 AM
Entrance to the park and the side streets along Maple Avenue will be closed for the tour. Please park at the First Baptist Church at 811 Port Arthur Avenue, Mena, AR 71953. There is ample parking all around the building. From the church, there is a sidewalk that runs into the park to the WAM check-in table.
Friday Evening Check-in & Registration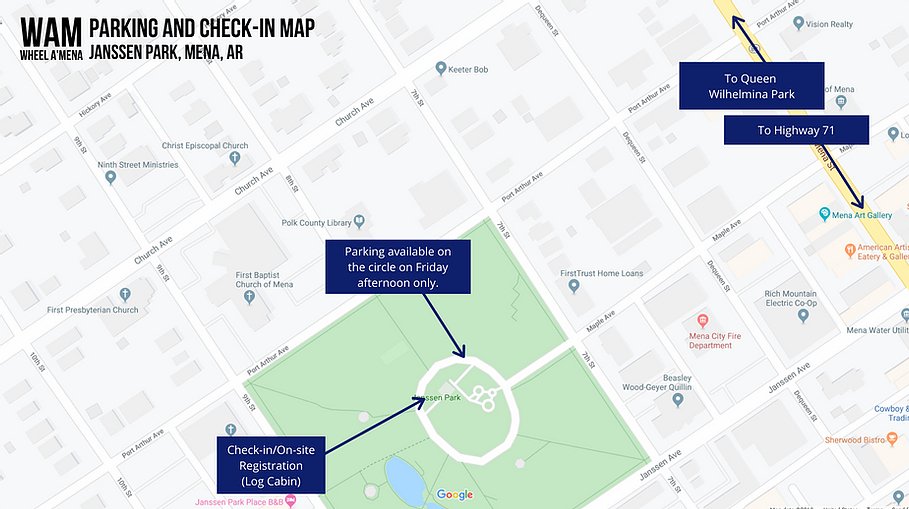 Early Check-in/Packet Pick-up/On-Site Registration
Location: Historic Log Cabin, Janssen Park, Mena, AR
Time: 5:00 PM to 7:00 PM
You will enter Janssen Park at the corner of Maple Avenue and 7th Street. On Friday afternoon only, you can park in the park to check-in or register. (On Saturday, we ask that you park at the Baptist Church on Port Arthur Ave, see above for more details.)